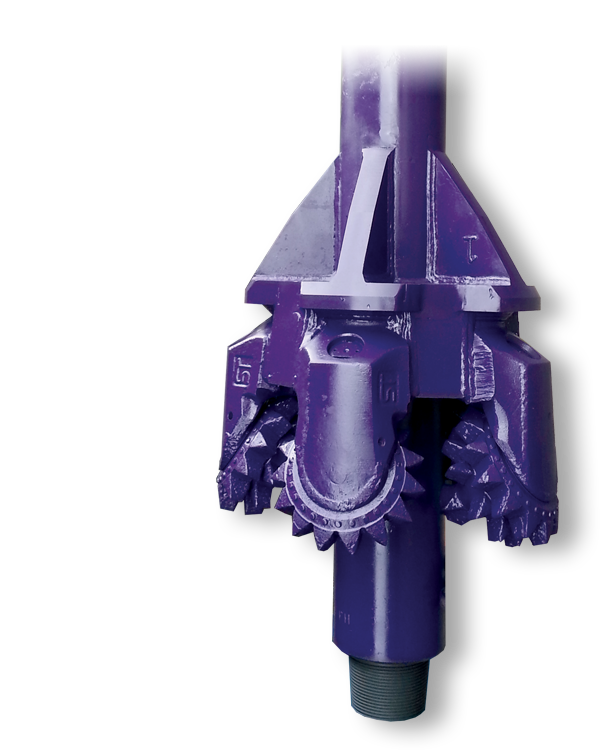 Roller Cone Hole Opener (RCHO)
Our Hole Openers come in either Direct or Reverse circulation and either with a Bull Nose or Piloted.
Our bull noses have a single nozzle, with either a fixed port or interchangeable jet housing for TFA modification.
The number of cutters featured on our various sized hole openers is a calculated mathematical formula using: diameter of hole opener, cutter spacing, and cutter contact to formation for creating the smoothest running, longest lasting, most efficient, money well spent ROP tool on the market.
Our piloted hole openers come equipped with each of our (BNHO) features less the Bull Nose. This feature enables you, while hole opening, to drill up fill that may have settled at the bottom of the hole, or deepen the piloted section, while hole opening at the same time, without Pulling Out Of Hole to make a costly second pilot run; hence, saving you time and money in these situations.
The machined plate and gusset design gives peace of mind when pulling out of the hole with our innovative "no snag" approach.

By incorporating more cutters into our design the reduction in vibration, hammering and increase in overall performance adds significant value to your project.

Large ID Bodies, API Connections and elongated leads are just some of the features that optimize our Reverse Circulation Hole Opener design.